When it comes to hair extensions most of the people knowingly or unknowingly assume that all the hair types are mostly the same, such as virgin Indian hair, Remy hair , Brazilian, Malaysian and so on. But the fact is there are many differences among each other. Have you guys ever wondered what's virgin Indian hair weave and what's Indian Remy hair? How to differentiate between them and which one to choose? You have now landed in the right place to get all your queries answered.
Both virgin and Indian Remy hair get collected from natural human hair. But Virgin hair is never mechanically or chemically altered in any manner at any point of time whereas Indian Remy hair is that which gets collected in a way that keeps all the cuticles of the hair aligned in a particular direction and may not have undergone any chemical or mechanical alterations.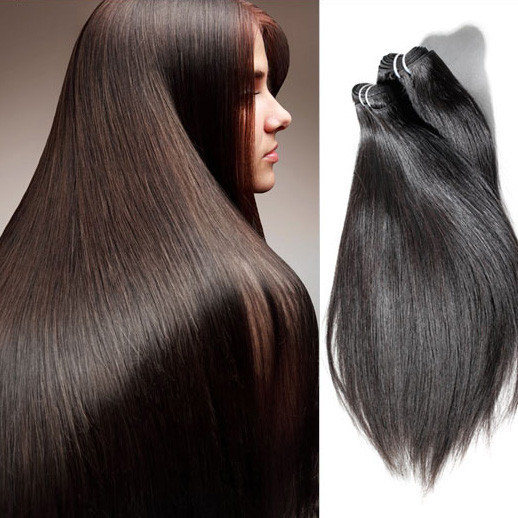 What's Virgin Indian Hair?
It is one of the most available forms of hair extensions and as the name suggests you can understand that they come from India which means the hair donors are Indians.

What's Indian Remy hair?
Indian Remy hair is considered to be the best quality of human hair where all the hair cuticles are kept intact in one direction.
Remy hair always comes from the hair collected from one donor. Since all the cuticles are lying in the same direction, this has less tendency to tangle.
Let's get into the quick guide to know a few more interesting facts about virgin Indian hair and Indian Remy hair.
Most of the people have a misconception that Virgin Indian hair is similar to Remy Indian hair. No, not all Indian Remy hair is Virgin and not all Virgin Indian hair is Remy. Although both the terms sound similar, they are entirely different in meaning.
The method they use for collecting it is not the same and, hence, Indian Remy hair is quite costly and is insufficient in supply. Indian Remy hair is a great option if you are looking for wigs or extensions that will give you a natural look and last you longer without a compromise in the quality.
Virgin Indian Hair comes only in naturally straight, naturally curly, and naturally wavy patterns since each bundle comes from different women in India who sacrifice their hair because of religious beliefs. Virgin Indian hair provides a lot of variety of textures and would be a perfect choice for many women.
You may buy virgin hair from here: https://www.hairgets.com/hair-weave-c-2.html or Indian Remy hair from this page: https://www.hairgets.com/colourful-virgin-hair-c-22.html ; consider one that suits your budget, and most importantly the hair extension that feels natural. Often times to look like a fashionista, you have to experiment. Hair market is filled with various options, like bundles in natural black, silky straight or deep wave look. Even the tape in extensions in blonde or chestnut help in creating the oomph factor!
Just like makeup, clothes, shoes, and other beauty accessories- hair wigs, weaves and bundles, extensions are gaining popularity. You will quite frequently hear about Brazilian, Thailand, Remy, Indian human hair bundles if you look around the internet searching for the options best for you.
Today we explained the difference between Virgin Indian Hair and Indian Remy hair. So, if you are ready to style your hair with volume and lusciousness, shop for the best. With authentic hair extensions from our Online Store, you'll be able to enhance your look the way you want to and be the fashion diva.