No Adornment stands out in a woman as much as a striking and beautiful hairdo, it is bound to make heads turn, tongues wag, and hearts will certainly skip a beat.
Nowadays hairs come in different variants, from hand plaited cornrows to different types of natural coiffures to the now ubiquitous Hair Weave, wigs and bundles.
Not only are weaves and wigs an adorning feature for women of all classes and all sizes, but weaves and wigs are also a worthy investment every woman worth her salt should make.

Whatever your choices of virgin hair weave is, from Brazilian hair weaves to Peruvian hair weaves or maybe you want a little Asian flavor, and you would rather rock Malaysia or full luscious weaves from India: the choice is indeed yours
But every investment requires a decent education before it is making a decision, so just before you reach for your purses, ladies, read on to find out how to buy the best virgin hair bundles.
Determine the type you want
Know the difference between a weave and a wig
Size matters
Ask for pure human virgin hair
One important feature to note is this, most of your hair weaves come in bundles, so you will certainly find descriptions like this in the market: Brazilian hair bundles containing Brazilian hair weave, Peruvian hair bundles containing Peruvian hair weaves, Malaysian Hair Bundles, Indian Hair Bundles each containing their respective weaves.
DETERMINE THE TYPE YOU WANT
There are a wide variety of hair weaves to choose from depending on what your choices are or what you look want to present to your world, for the sake of those who don't know and for this article we would succinctly consider the options available to choose from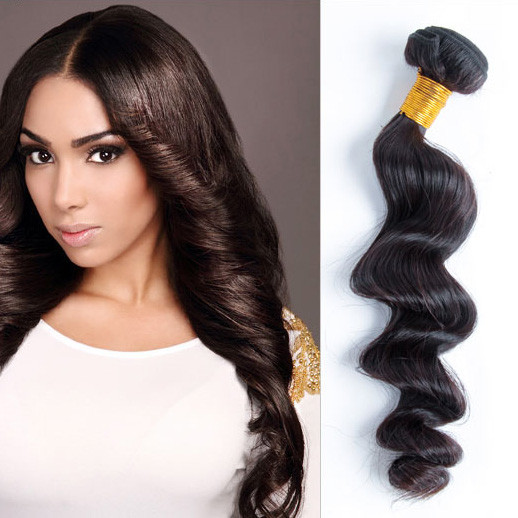 Virgin Brazilian Hair
If black color is not exactly your choice then Brazilian virgin Hairs are what you should go for, they are mostly brown or black depending on the texture of the individual the hair was harvested from, while most hairs do not have uniform colors ,one sure way to know that that luscious hair you are about to pay for is genuine Brazilian' do not forget to check out the root of the hair which is always close to the scalp is always blacker than the middle and the tips. And if you're bold and daring enough, cut off a slice of this "virgin" hair presented to you and bring close to a lighter ,authentic Brazilian virgin air will give off a thick smoke while a fake /synthetic hair will immediately burst into flames. if your hair passes this test, you can make your purchase.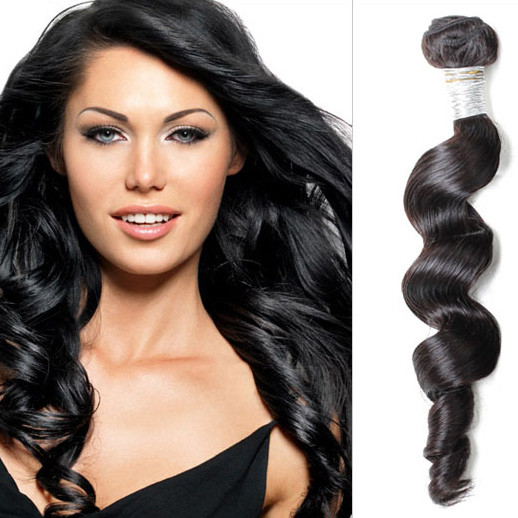 Virgin Peruvian Hair
Truth be told, Brazilian hair could be long and light and boring and so you might be shopping for something thicker, more wavy and something that blends with your normal African hair, go for Peruvian virgin hair weave they have these qualities that a regular virgin Brazilian weave lacks: thickness and uniform blend and Peruvian hairs are the perfect blend Afro American woman giving her that natural look with volume to match, Peruvian hairs are really a top choice to make when shopping for hairs that are wavy, plenty and long-lasting.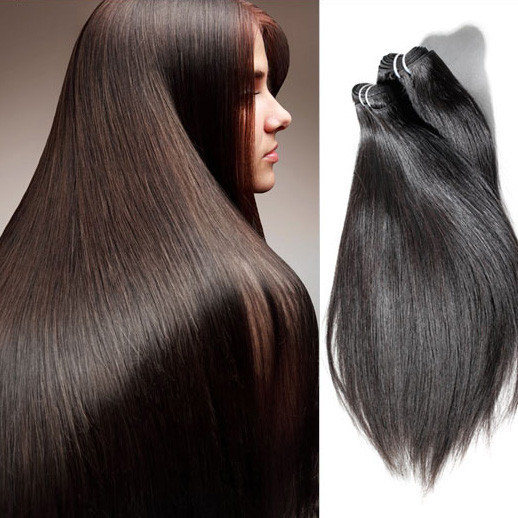 Virgin Indian Hair
for most ladies who crave hair that is silky, curly or straight yet wavy, Indian hairs are a go to and a must have' and an important point to note is that they are incredibly affordable.
KNOW THE DIFFERENCE BETWEEN A WEAVE AND A WIG
Before you get yourself a hair extension get yourself a significant education on the difference between a weave and a wig, no matter how ridiculous this sounds it is essential for first time users who desire to use virgin hair weaves.
Wigs are often worn like a cap, they are like a cap of hair worn on the head of varying colors, styles, sizes and can be taken off at the end of the day or the end of the event/occasion they are used for while weaves need to be stitched or glued irrespective of whether they are Brazilian, Malaysian, Peruvian or Indian.
So just before you pay, take note because your weave will not come in a cap but in bundles take note.
SIZE MATTERS
Cutting your cloth according to your size isn't just for clothes alone or for other aspects of life ,when it comes to virgin hair weave you have to buy your virgin hair bundles according to the sizes you can afford, the sizes available range from ,sizes includes 8inches,10inches ,12inches ,14inches ,16inches ,18 inches ,20 inches ,22 inches ,24 inches ,26inches ,28 inches ,30inches ,32 inches ,since hair is a worthy investment start with little, and you can buy more to add to give volume to the little or make the investment in proportion to the what you can afford per time, the choice is certainly yours.
ASK FOR VIRGIN HUMAN HAIR
This article should probably have started with what virgin human hair is. Virgin human hair sold as Virgin weaves, and Virgin bundles are every form of hair bundle which could be either (Brazilian, Peruvian, Malaysian, Indian) that has not been dyed, or colored by any means, processed, relaxed, stretched or damaged by chemicals but a hair that has been harvested freshly from a willing human donor or seller.
Most first time buyers and even old-time buyers of virgin human hair can make the mistake of picking non-virgin hair otherwise called synthetic hair because they fail to ask the essential questions or because they failed to harm themselves with the right information about what makes a virgin human hair.
To ascertain what makes a virgin human hair yourself without your hairdresser with you or if you are not shopping at our store, where we sell only authentic human hair weaves by bundles and where all our hairs are made of pure human virgin hair then go with your guts and do a little candle test which we wrote about already in a previous point above.