For many years, women from all corners of the world have adopted long hairs as a form of beauty standard. This is because they believe that long hairs generally improve their appearance and makes them more beautiful.
However, no matter how much they love long hairs, it appears that some women end up luckier than others in this regard as only a few can enjoy naturally long hairs. Women have accepted the fact that hair types are different, and the rate at which hair grows is different, which is what makes women look in the direction of hair extensions for a solution. It is only hair extensions that women can use to achieve that dream of long hair in a matter of minutes.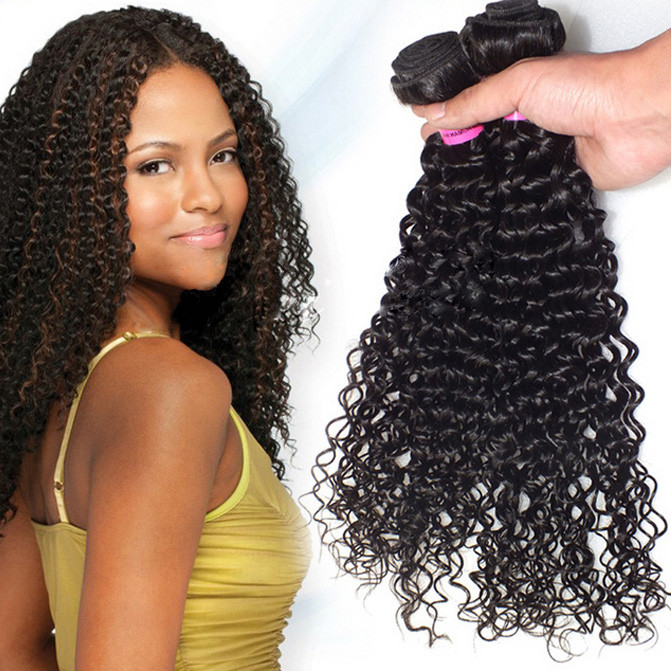 There are many types of virgin hair women use nowadays as hair extensions, especially Brazilian Curly Hair or any of the 2-4 other styles of Brazilian Hair, like body wave Brazilian hair to get the look of a Disney princess or a movie star. And if you haven't tried using it yet, you should because it has a lot of amazing benefits, read on to find out more about these benefits.
What are they?
They are types of hair extensions that are known for their thickness, luster, and longevity, and they can be styled in a number of ways depending on the style you have in mind.
For the best results, it is advised that you Buy Hairgets' Best Quality Virgin Brazilian Hair.
Benefits of trending Brazilian Hair weave
There are many reasons why women use Brazilian weave much more than the length of the hairs, check out the top benefits women stand to gain from going Brazilian.'
They are natural:
most Brazilian weaves come from human donors, which is what makes them natural.

Women want longer hair, not artificial hair, which is why they opt for Brazilian extensions. With these hairs, women can enjoy the beauty of natural hair and the length of Brazilian weave all at once. Talk about the best of both worlds. The advantage of this is that you can wear them with your natural hair and no one will know that you have a weave on.
They blend in with all hair types
When we say women across the world use Brazilian extension, what we mean is that women from different continents with different hair textures and different hair types can use Brazilian extension and enjoy the blend with their hairs. From Asia to America, from Europe to Africa women from either of these parts can use straight or curly Brazilian hair and be confident that it will shine, bounce and blend in, just like their natural hairs. So it doesn't matter if you are Caucasian or African, you can choose between 2-4 other styles of Brazilian hair because they come in different shades like black, medium brown, dark brown and off black that can match your natural hair.
They are tangle free, shedding free and fizz free
One of the reasons why most users frown at certain hair extensions is because they find them tangled, shredded, and always having kinks and fizz. This is what makes combing through a Brazilian weave easy, stress-free, and enjoyable. If you have ever used other hair extensions other than Brazilian, you will find out that combing through them is time-consuming and losing them to shedding and shredding is money draining. You never have to worry about this because of the softness, and the quality of these Brazilian weaves.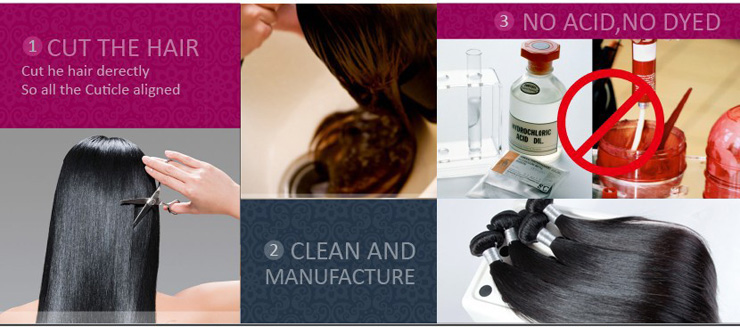 They are chemical-free:
if the hair is treated with chemicals or dyed before you purchase it, the chances are that you are purchasing a synthetic hair or a hair treated with chemicals. Now while this hair might be cheaper, the hair is not necessarily better. But if you use an authentic Brazilian weave, you will observe that they are free of chemicals which means they are the best choice of hair extensions to wear on your hair for as long as you can and not be concerned about the health implication whatsoever.
They are very durable:
most women find out too late' that the human hairs they recently purchased isn't durable. This is because that hair extension is not a Brazilian. It is only Brazilian extensions that are durable enough to survive the stress of flatiron machine, treatment with hair serum and conditioners, prolonged use, and many more modifications. You can always go back to your stylist to modify your style if you don't like what you see in the mirror and you would never have to fear any damage done to your natural hair or your extension.
From flexibility to comfortability, from beauty to integrity, there are many more reasons why women of all race and all hair shades opt for Brazilian weave. If you haven't got one yet, you should.