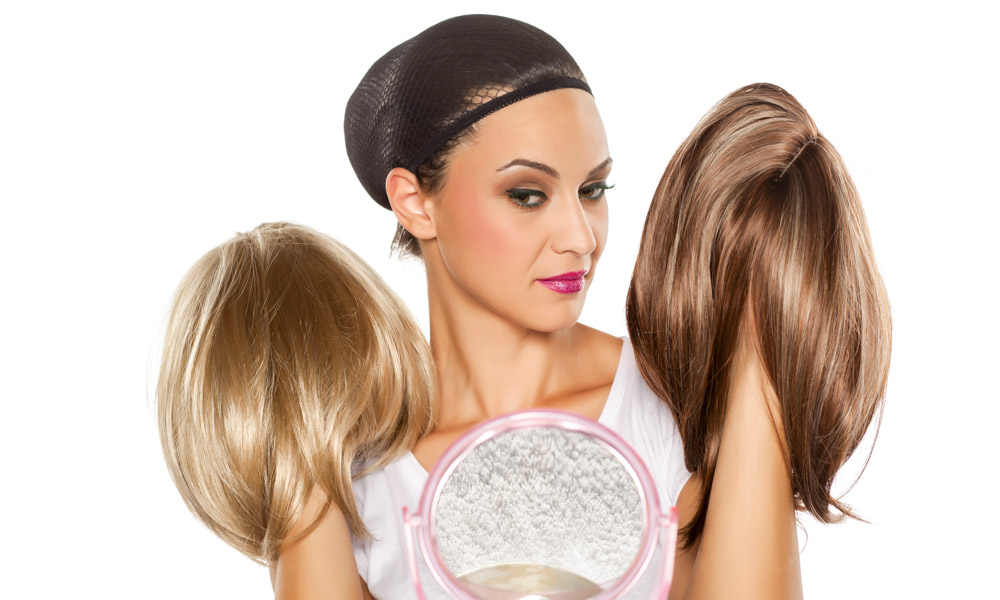 The human hair wig wearing has been a lot of people want to ask the question, today on the two wig wearing process of small details, master the two small details can wear the wig to look better!
Wear human hair wigs generally have to use the hair net to wrap up their own hair, their own hair wrap the more proportional, the more natural the wig to wear. The first small detail is that when wearing a hairnet, you must pay attention to the front end of the hairnet to align with your forehead hairline, do not wear too close to the front. This way when we wear the wig behind, the position of the wig can be adjusted more, wear it will be more natural.
The overall effect of wearing the hairnet should be to achieve the front half of the hairnet and hair without piling up, the front of the hairnet and hairline overlap, the overall no bulge, so as to ensure that when wearing a wig behind the head is not easy to look big, but also more natural!
The second small detail is after wearing the human hair wig. After wearing the wig we should first adjust the position of the wig, to wear a little back, so that the wig hair seam towards the sky, from the side view of the top of the head and the ground to maintain parallel.
If the wig is worn too close to the front, it will cause the top of the skull to be high, so that the back is high and the front is low, and the hair seam is slanted to dislike the front, which is very ugly.
Once the position has been adjusted go back and comb through the style, blowing out the bangs and the top of the head to fluff up the parting of the hair a little. Usually you can snap the side hair behind the ears to reveal some layers, which will also make the wig look more natural and better.
Don't look at these two small details very simple, but very useful, is a little experience we have learned after wearing wigs many times. But after all, everyone's head shape is not exactly the same, so these two little details may not be suitable for everyone, and the little ones can also feel again based on our experience to find a way that suits them!