Ladies and the interested gentleman, have you noticed that ladies are looking lovely in recent times? Have you noticed that almost every lady you walk past has a full hair of curly and extremely lovely proportions? Well, if you are as curious as we are then don't be scared your curiosity won't get you in trouble rather be excited because your curiosity will be rewarded with information that you would appreciate.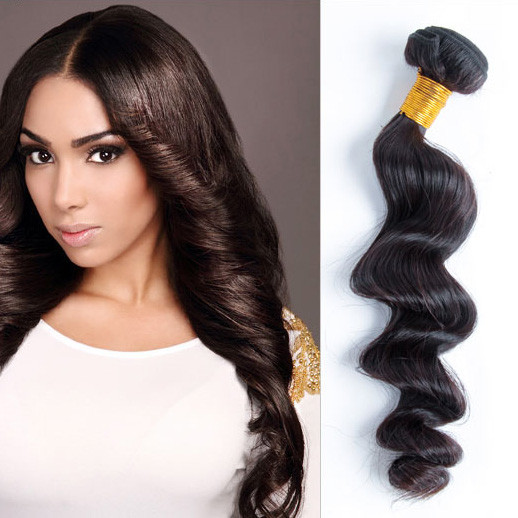 Ladies from all walks of life have jumped on this new hair trend: the use of human Hair Weave. There are many reasons why ladies use hair weaves nowadays, and it includes reasons ranging from cosmetic to medical purposes. We know you would love to know the advantages of using the different types of human hair weaves that exist in the market and you can be sure that we will deliver all the information you need. Some women like the Virgin Brazilian Hair because of its texture and color, others love Malaysian hair because of its curl and others cannot do without Peruvian hair because of its versatility.
Dear reader, what is your favorite Virgin Hair and what are the advantages of using that favorite virgin hair bundle of your choice?
Here is a list of advantages women can enjoy from using human hair weaves. Check them out. You will be glad you did.
HUMAN Virgin HAIR WEAVE ARE NATURAL LIKE NATURAL HAIRS
Ladies, know that no matter how short or rough their natural hairs are, the only alternative to adopt to give their hair a re-vamp and a much-needed boost is to use human hair weaves and not synthetic hair weaves.
They are the best choice for the lady who is looking for a hair extension for their natural hairs. With the right human virgin hair weave, you can rock your hair in whatever style, with whatever length and color of your choice.
You can wear the hair as a wig or attach it to your natural hair as a closure or frontal, and it will look the same as your natural hair even to the keenest observer.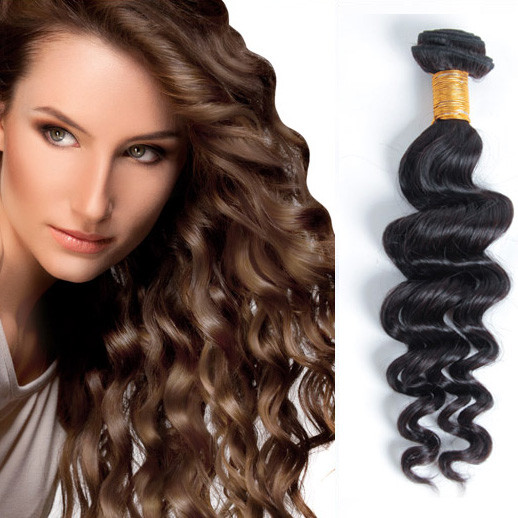 Another advantage of using virgin hair weave is because of its natural texture. Most women love the feel of Human Hair, the soft texture, and also the neat appearance it always presents. Lace wigs might feel tender to the skin, synthetic weaves may feel and look soft, but none of these hair choices have the natural texture that human hair have.
Interestingly, most virgin hairs have not been treated with harsh chemicals or dyes, so their natural textures are preserved, making them indistinguishable from the wearer's "natural hair."
WITH HUMAN HAIR WEAVES HAIRSTYLES CAN BECOME VERSATILE
Synthetic hairs may come in large quantities, but they are very poor in quality because they tend to melt and deform when exposed to heat, dyes or other chemicals. There is a limit to how versatile your natural hair can be, especially if it is short and tight or long and weak. This is where a sizeable and beautiful virgin hair bundle comes in. With a human hair weave, you can make your hair in any style.
Ladies, you can make use of your virgin Malaysian hair to make a wig, or you can use Peruvian hair to create a beautiful of your choice. What lady doesn't want to be versatile in the way she expresses her style? With human hair, you can weave, you can twist, you can tie in a bun or make into cornrows to suit your taste.
This sort of versatility cannot be achieved by synthetic wigs, which cannot adopt any other style apart from their initial look.
HUMAN HAIR WEAVES HAVE LONGER LIFE SPAN
Synthetic hair weaves can be used only once in most cases. The best synthetic hair weaves cannot be compared to human hair weaves because the life span of most human hair weaves can extend between 12-36 months. Moreover, if they are virgin hair and properly maintained, they can last much longer.
This is why most women consider buying virgin hair bundles as a worthy investment to ensure that their hair needs are taken care of for the long term.
HUMAN HAIR WEAVES ARE PERFECT FOR THOSE SUFFERING MEDICAL CONDITIONS
There are several medical conditions women suffer. From hair loss (alopecia) to lupus to trichotillomania and in some cases, the after-effects of chemotherapy.
Wearing a wig which made by the human hair weaves is often a suitable option as this wigs is light and easy to install, but the synthetic hair weaves or wigs are either too thick or insufficient coverings for the head and this usually affects the individual's scalp or the general recovery process.
In conclusion, there are so much advantages women stand to gain from using human hair weaves much more than synthetic hair weaves can ever offer. Ladies if you haven't tried one before, what are you waiting for.